Has anybody ever used these critters before?
The concept is that the water hits the little wire at 100-1000 PSI in order to aid atomization. 1000 PSI max (which is good if I ever get a real pump), 450 degree max (which is kind of scary, assuming the first thing that melts off is the little wire), and made of brass. $22 a piece from McMaster Carr...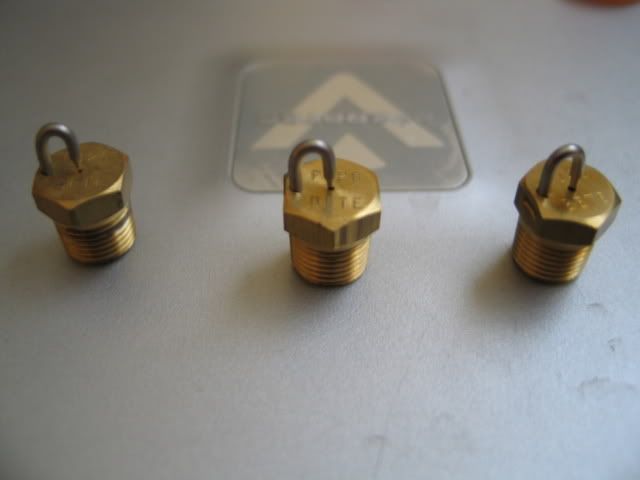 From left to right we have a 6.6GPH@100PSI, a 12.60GPH@100PSI and a 26.40GPH@100PSI.
Do I run them?