Well after some disscussion on here and some other site I decided to go ahead and hybrid my H1C and H1E turbos together. So Here is a quick write up....
Just a quick over view of what goes into making a holset hybrid turbo. Luckly Holset uses 4 8mm bolts on the rear of alot of the backing plates for the compressors allowing you to simply swap them. So grab a beer and hang on!
Here is the H1E turbo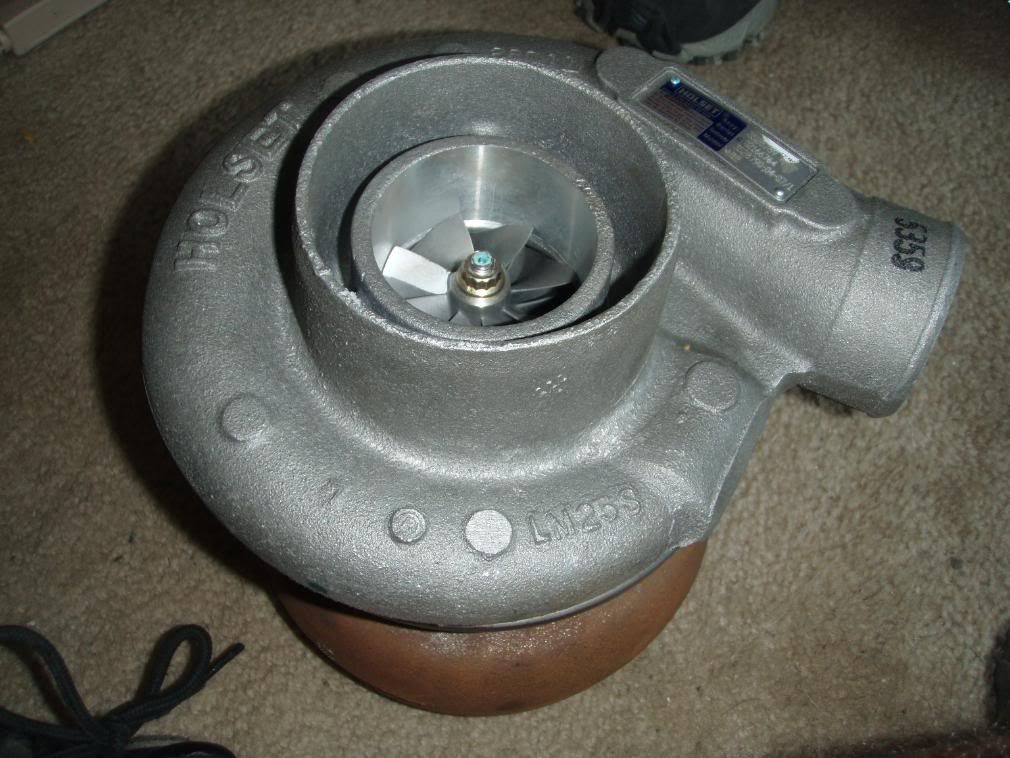 Start by removing the V-Band Clamp that holds the compressor housing on...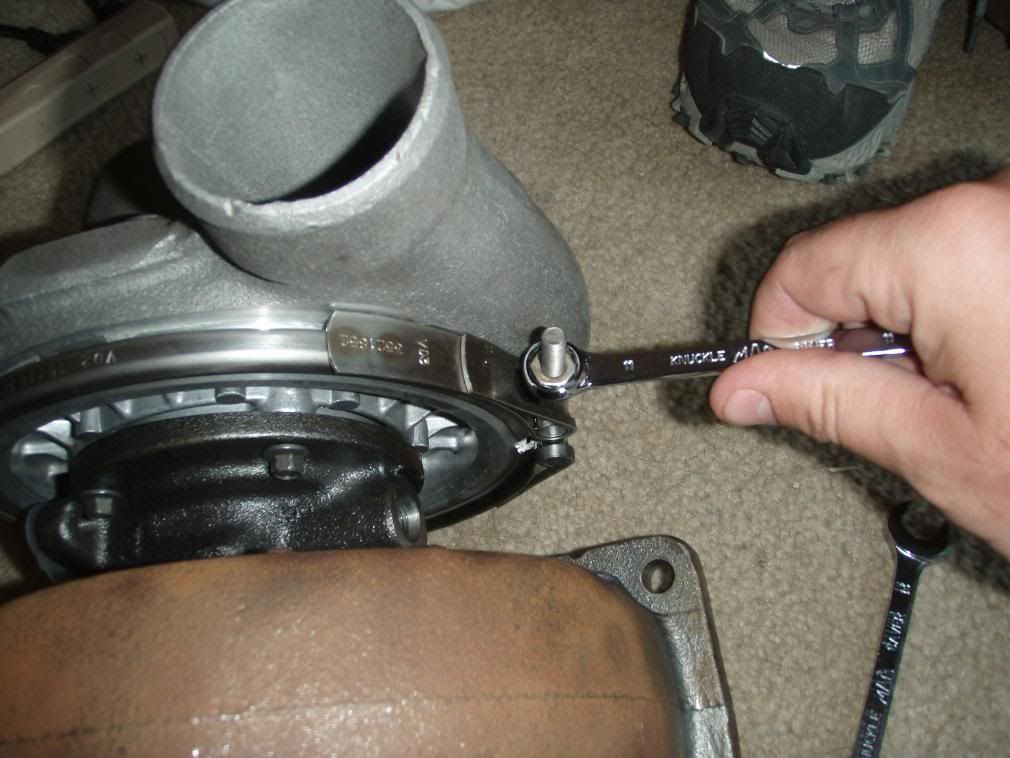 Then pull it off revealing the compressor wheel
Next I removed teh 4 bolts holding on the exhaust housing...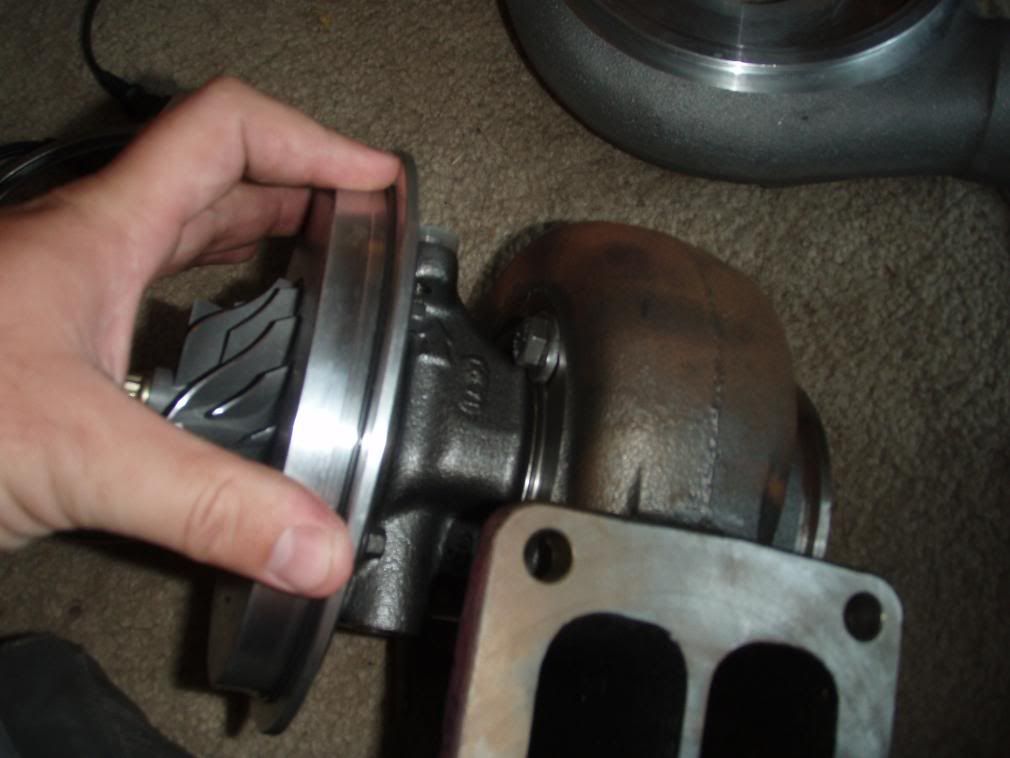 The housing does not bolt to teh center section, there are two clamps that hold it. this allows you to clock the center section so the oil flow is correct for you application.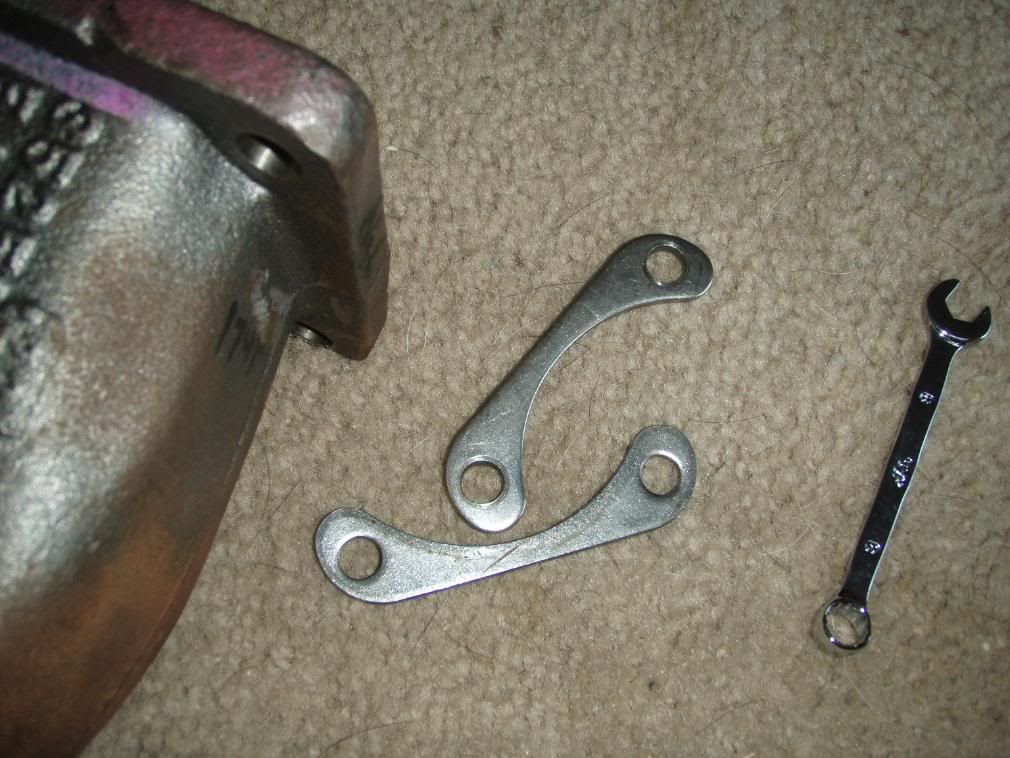 If you are not working with a new turbo you might have to persuade the exhaust housing off... Thsi might be as easy as a few light taps with a deadblow hammer to a last resort of breaking out a torch, if you do this you run a REAL high risk of baking the seals and having to rebuild the turbo.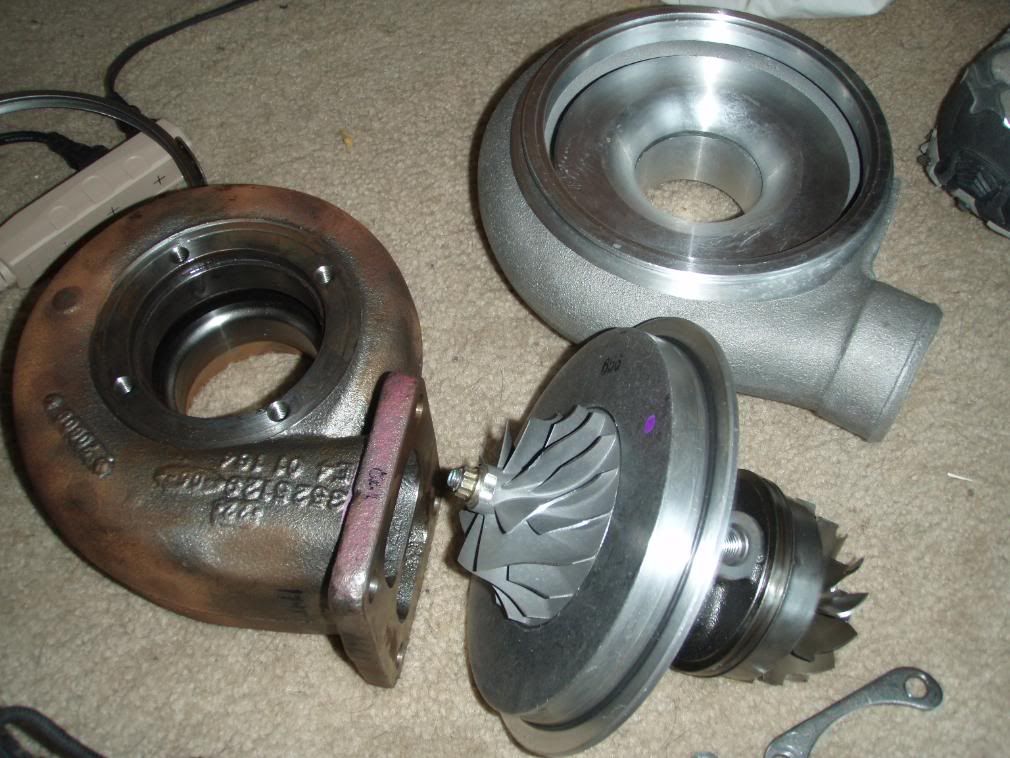 Now we can take off the compressor wheel... these a left hand thread... that mean you turn the not clockwise to remove it. on the H1E the compressor and exhaust nuts are 12 point and on my stock 89 H1C the nut on the exhaust is 12 and the compressor is 6. This will be very important when you reassemble it you need to torque teh nut to 150 in. lb. if it's a 6-point nut, 135 in. lb. if it's a 12-point nut. After removing the wheel you can pull teh exhaust wheel and shaft out as one piece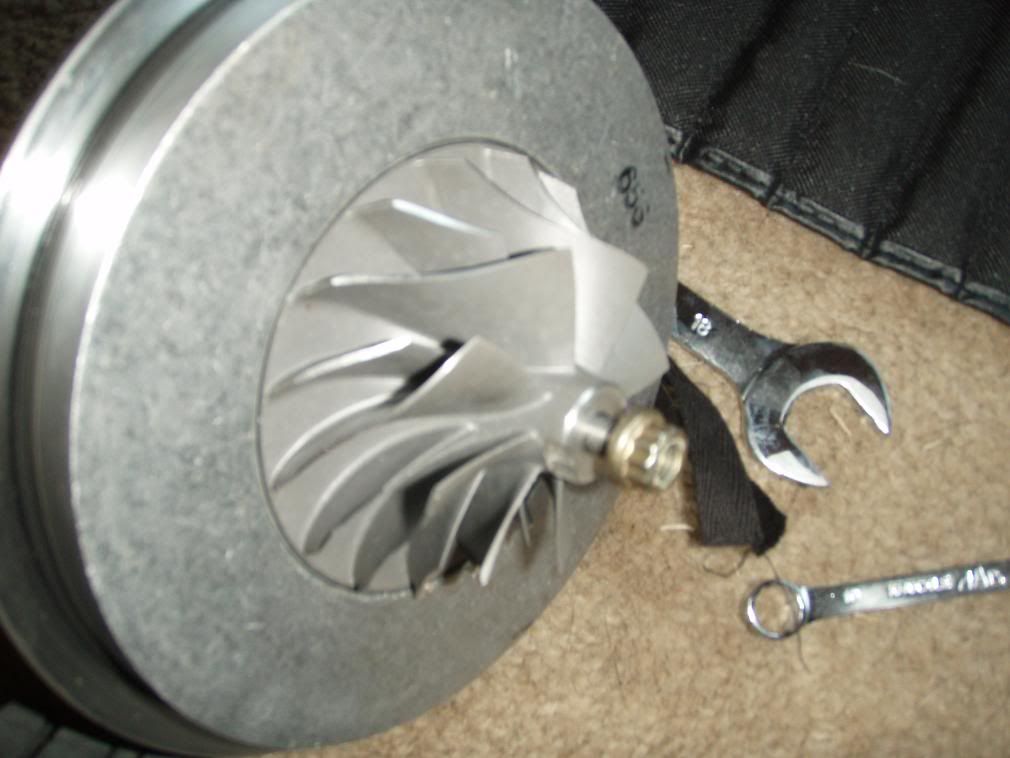 After the shaft is out of the way we can start taking off the backing plate. Here are the 4 bolts I was just talking about that makes this swap pretty easy.